CityLife – Milan
Have you ever seen the new architectonical area CityLife in Milan? You definetly have to walk around here on a sunny day. Located just off of Milan's city center the place was created by the hot and worldwide known architects Zaha Hadid, Arata Isozaki and Daniel Libeskind. The plan was to create a huge area in the north west of Milan with skyscrapers, residences and a green lung. Every architect should realize both of the first two categories. Until today we have one skyscraper and two blocks of residences.

↑ The Hadid Residences are composed of seven buildings. Optically they can remind us to huge cruise ships and the wood panels of the facade could give us the idea of a sailing boat.  The construction of the  custom molded glass was very complicated, the whole facade  was developed and produced by the genius specialists of Permasteelisa SpA (Parent company of German Gartner GmbH).

↑ The place is quite and relaxing and offers a high level of architectural and environmental quality. You can find many different sorts of trees, bushes and flowers in the park around the three existing complexes.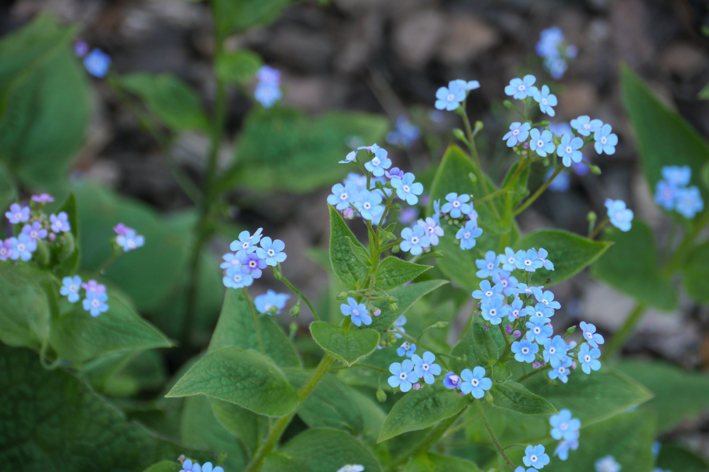 ↑ "forget-me-not"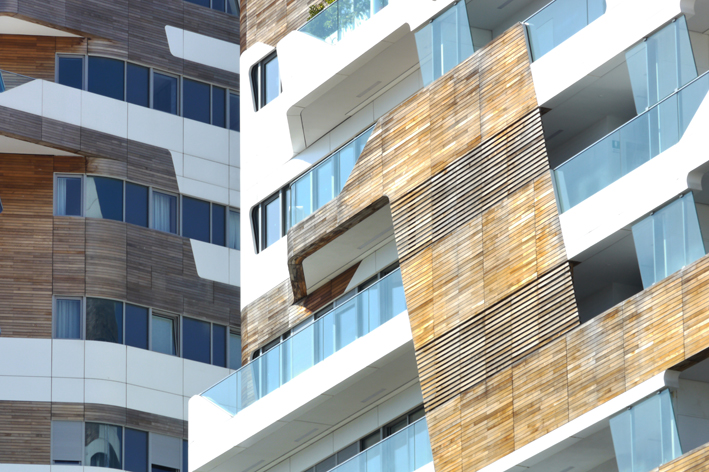 ↑ The facade with custom molded glass and wood panels.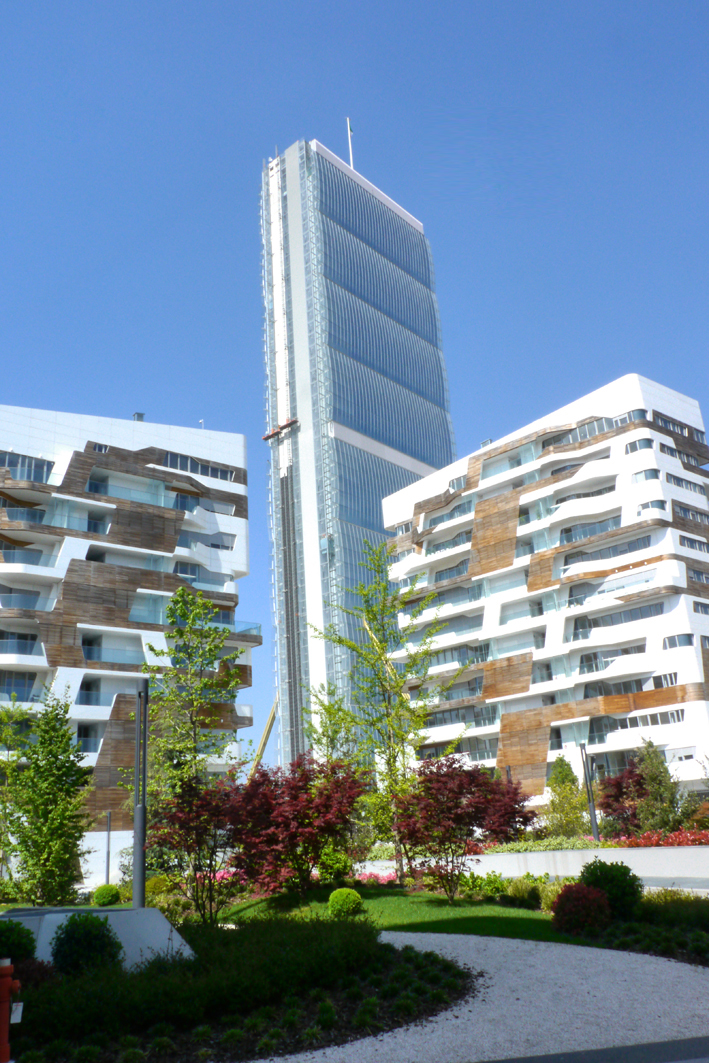 ↑ In this picture the skyscraper Torre Isozaki ("Il Dritto") sprouts from the center. It is currently one of the tallest buildings in Italy at 207 meters (679 ft) without antenna. It was designed by the Japanese architect Arata Isozaki, who is renowned in Italy for the design of the Palasport Olimpico in Turin.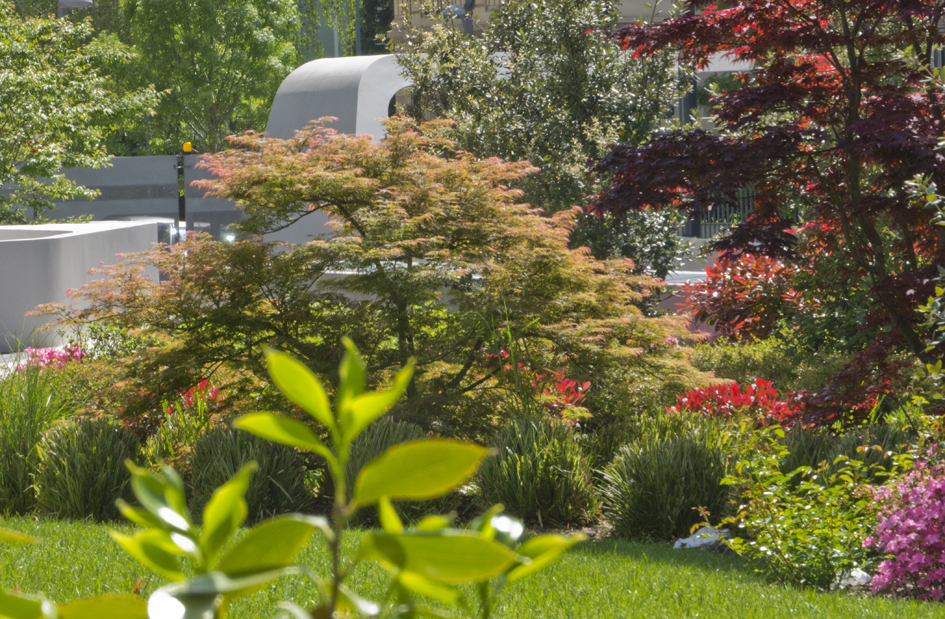 ↑ The stylish green area refers to Japanese garden design.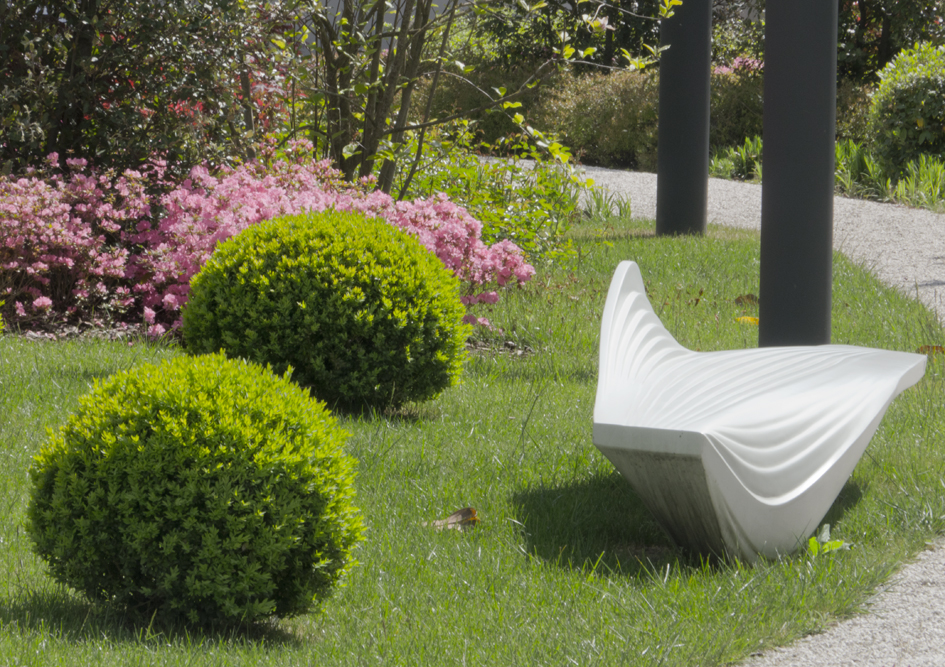 ↑ It's exciting to see a real Zaha Hadid bench in the private garden of the Hadid Residences.

↑ Futuristic that's the keyword and some owner with a comic vein proves it with fancy illustrations. UFO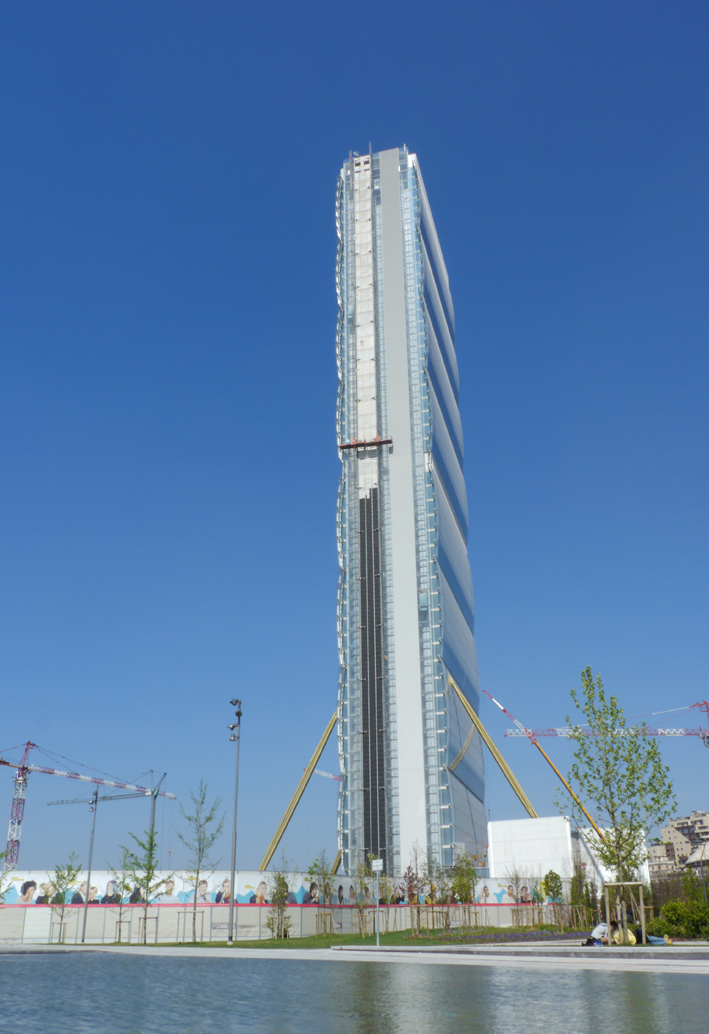 ↑ It's very nice to come here by bicycle. The idea is to keep the area free from any traffic, there will also be underground parking space for around 5,000 vehicles.  So the atmosphere is peaceful, you find groups of busy students sitting in the green with paper and pencils drawing  and colouring some of their favourite details.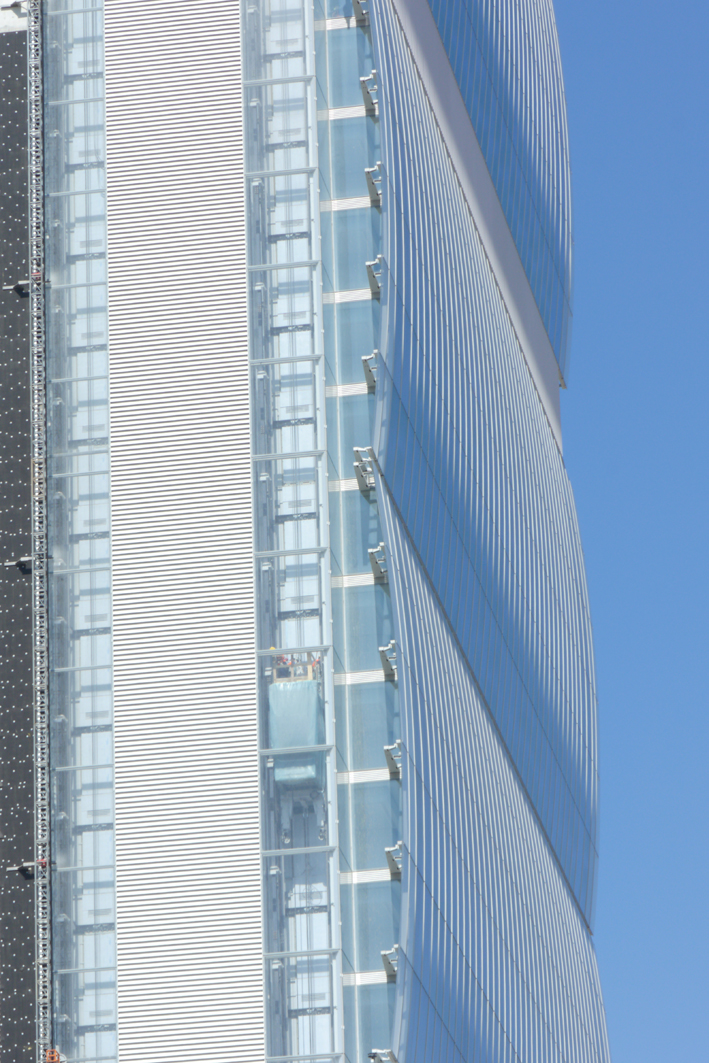 ↑ The light and airy presence of Torre Isozaki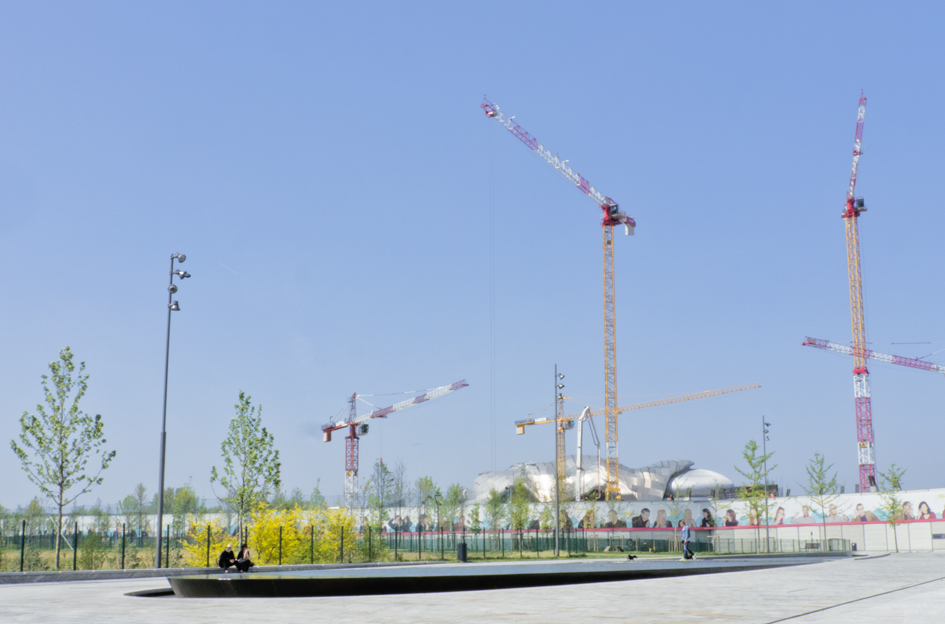 ↑ Dog sitters playing with their dogs at the side of the huge pool in form of an arch.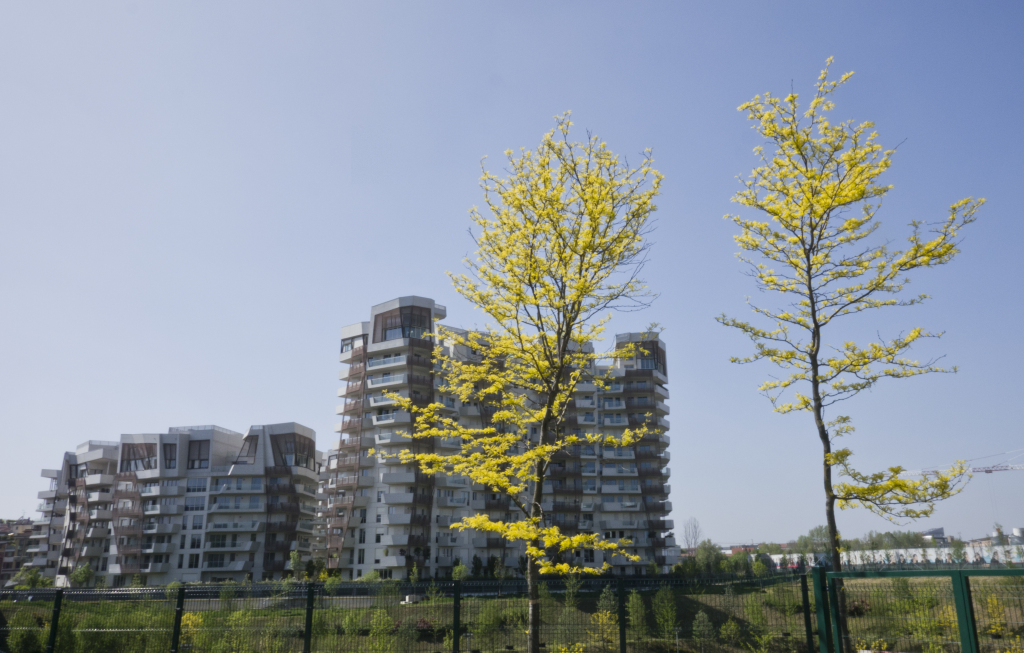 ↑ The Libeskind Residences are designed by Daniel Libeskind. They are composed of eight buildings situated in the south-west part of the area. They feature prestigious apartments overlooking the park. The residential tower called Park Tower, designed by Daniel Libeskind, is planned. From May 2015 the CityLife area will be served by a new extension of the metro line 5.
Writing and Photography: © Katinka Saltzmann