Katinka Saltzmann: work as Set-Designer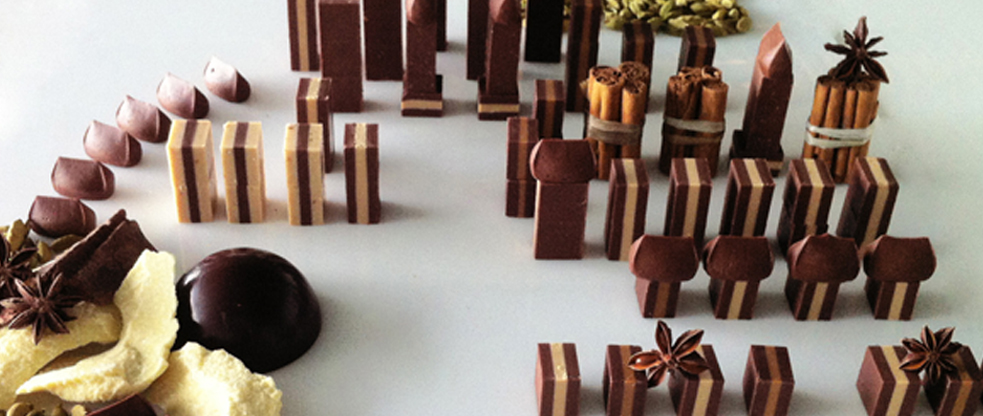 Dies ist ein kleiner Ausschnitt  meiner Arbeit in Mailand. Bei meiner Tätigkeit als Designer – ob nun Mode- oder in diesem Fall Set-Designer – habe ich es immer mit Farbe, Form, Material und der Zusammensetzung dieser Elemente zu tun.
This is a little cutout of my work in Milan. As a Fashion- or in this case Set-Designer I have allways to do with colors, shapes, materials and the composition of those elements.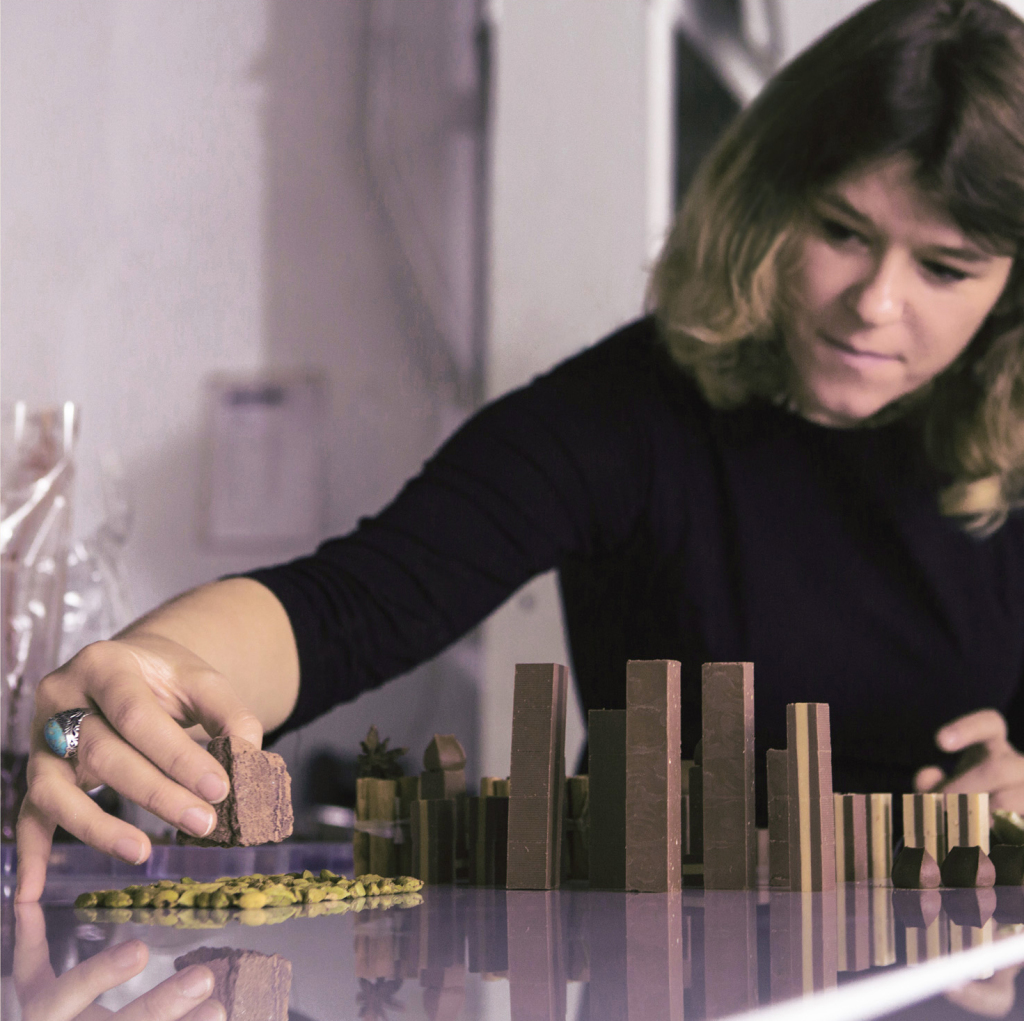 ↑ Die Idee  war es eine Stadt aus Schokoladenpralinen zu bauen. Der Arbeitstag war sehr intensiv und hat alle Sinne im Höchstmaß beansprucht. Es wurde  gefilmt, aber eben auch aufgebaut, komponiert, abgestimmt. Die  handgefertigten Pralinés des Maître Chocolatier Guido Gobino sind wirklich hinreißend. Sie erzeugen mit ihrer Qualität ein Gefühl von Festlichkeit,  Perfektion, Leidenschaft und Liebe zum Detail.
The idea was to build a city made of pralines. The working day was intensive with the deeply commitment of all  senses. The main part was the film of cause, but there was even the setting, composition and tuning. The handmade Pralinés of  Maître Chocolatier Guido Gobino are truely ravishing. With their quality they create a feeling of festivity, perfection, passion and attention to details.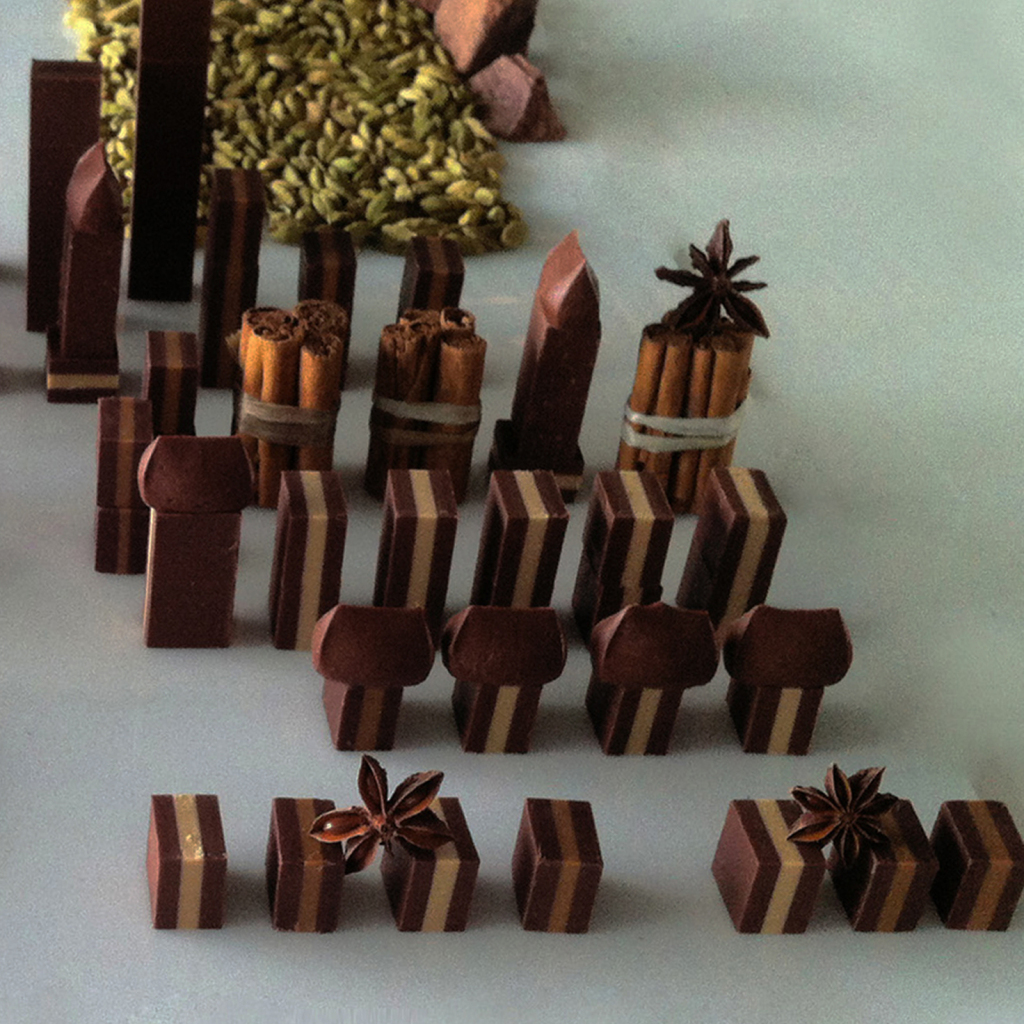 ↑ Das Projekt hat sehr viel Spass gemacht, da ich freie Hand hatte und  improvisieren konnte.
The project was a lot of fun,  because I had carte blanche and could improvise.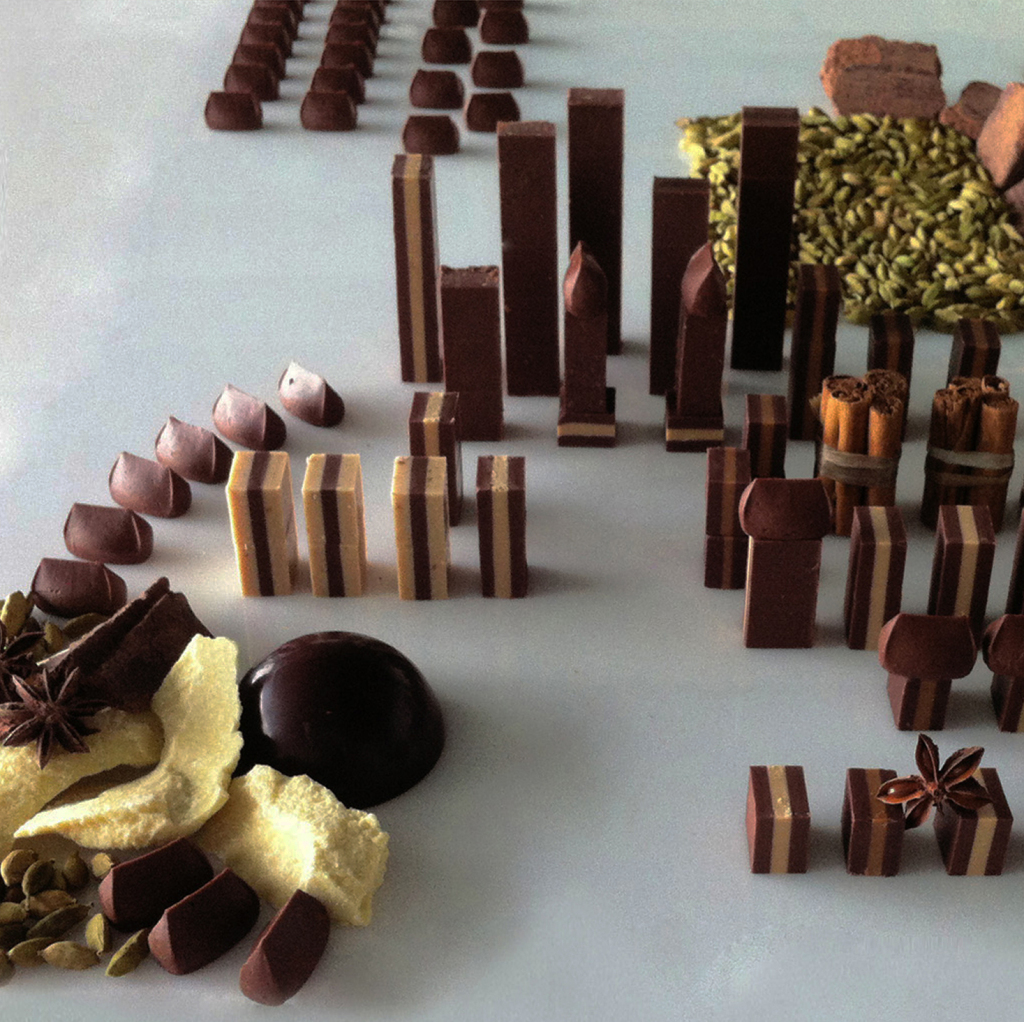 ↑ Der Anblick der kunstvollen Pralinen löste in mir den spontanen Impuls aus, eine  Metropole  wie New York 3-dimensional aufzubauen, mit Opernhaus, Central Park und  angrenzenden Vororten –  eine Megapolis.
When I first saw the chocolates, I had the spontaneous vision of  a 3-dimensional map of a city a bit like New York, with Opera House, Central Park and suburbs – a Megapolis.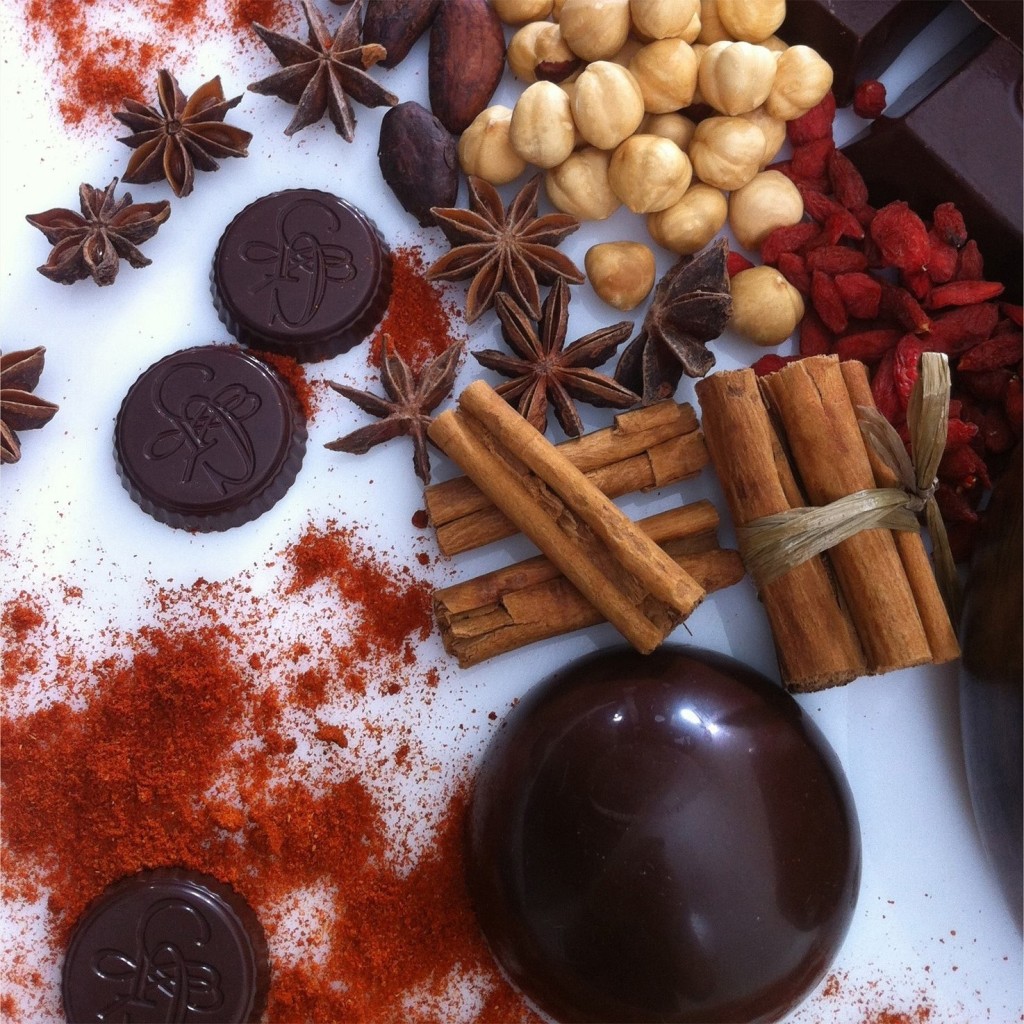 ↑ Das Filmstudio duftete den ganzen Tag nach frisch zubereitetem Haselnussnougat, Kakao und  Gewürzen wie Chili, rosa Pfeffer,  Zimtstangen, Sternanis,  gerösteten Haselnüssen, Kakaobohnen und Cayennepfeffer.
The air of the filmstudio was filled all day long  with  scents like  freshly made hazelnut nougat, cocoa and spices such as chili or rose pepper, cinnamon sticks, star anise, roasted hazelnuts, cocoa beans and cayenne.
↑ Geschreddete Kakaobohnen, Kakaopulver, ganze Kakaobohnen und Schokoladen Nuggets mit Sternanis.
Shredded cocoa beans, cocoa powder, whole cocoa beans and chocolate nuggets with star anise.
↑ Maître Chocolatier Guido Gobino  kurz vor Drehbeginn.
Maître Chocolatier Guido Gobino  gets prepared for his performance.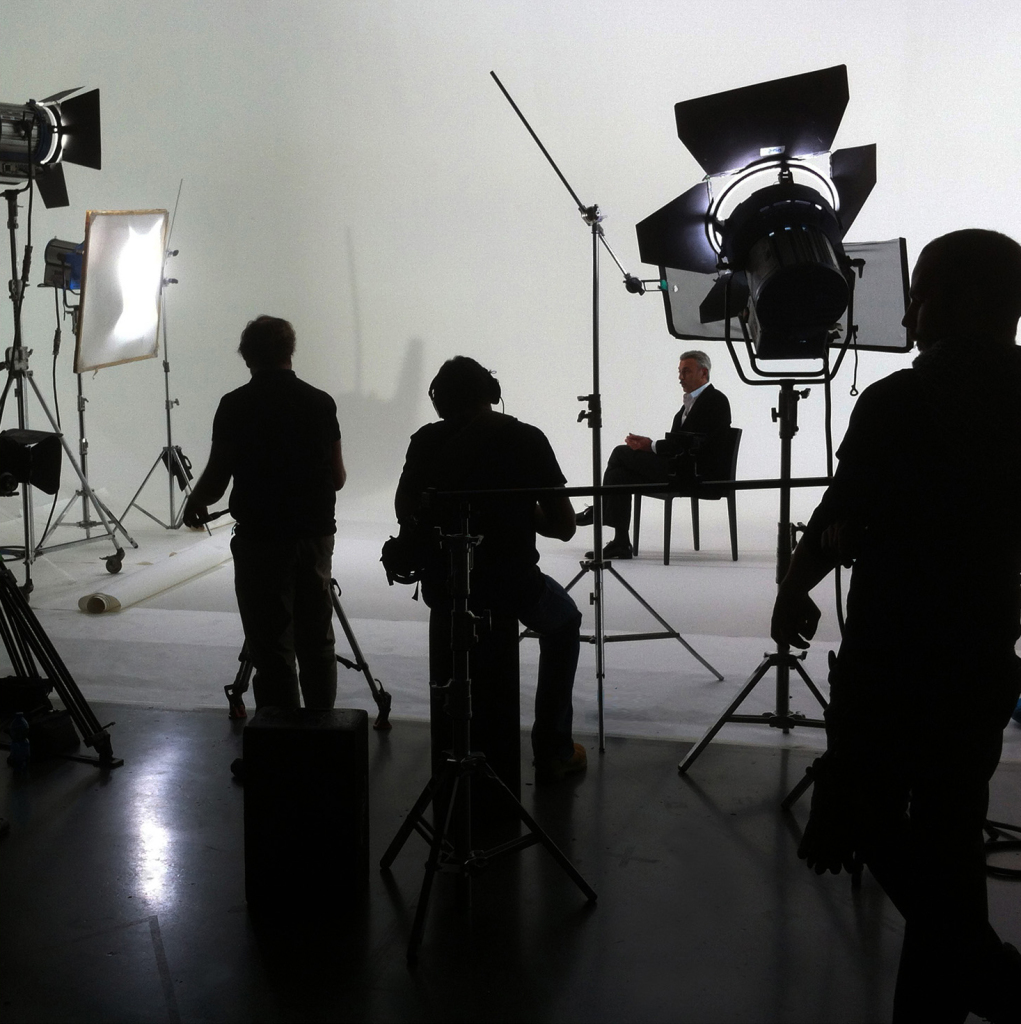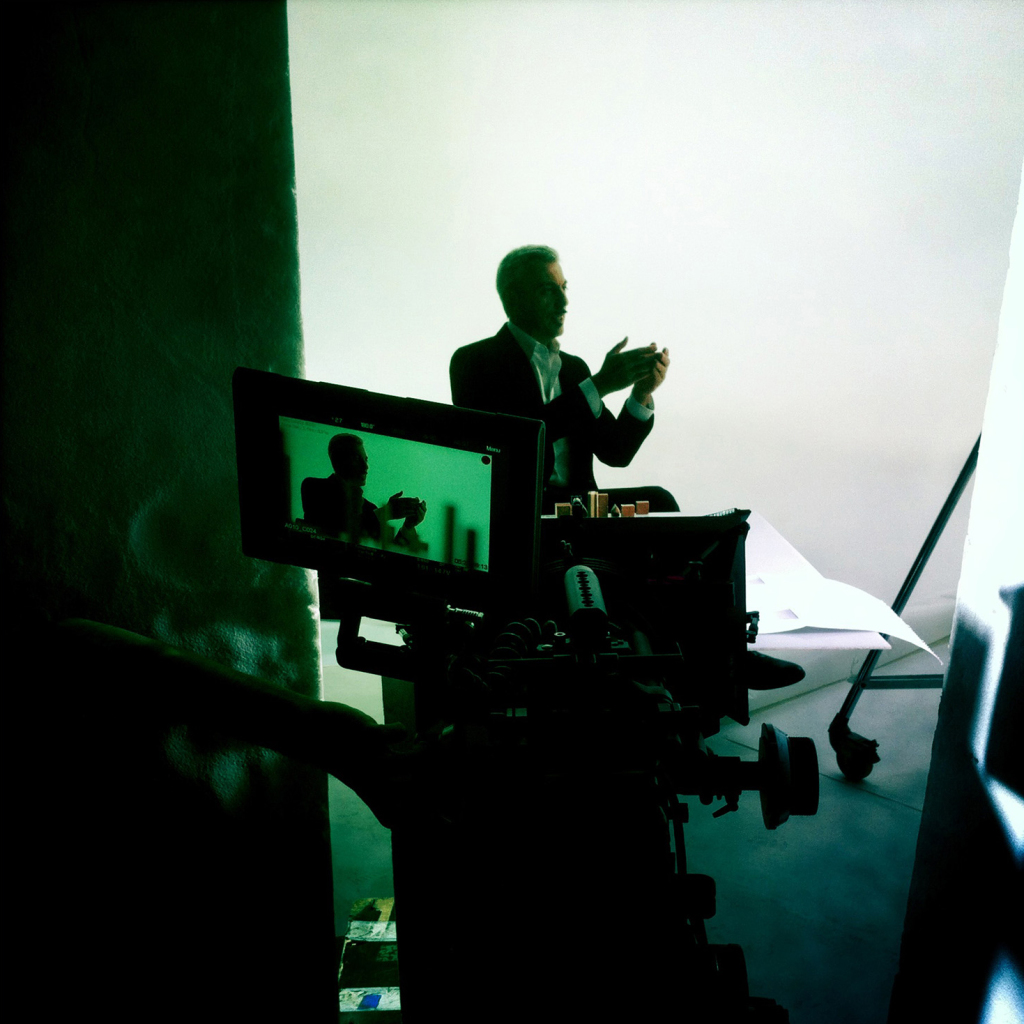 ↑ Der Regisseur Alex Dallolio
The filmmaker Alex Dallolio
↑ Der Chocolatier Guido Gobino war im Rahmen der Reihe Canali – 200 Steps eingeladen und stellte sich dem obligatorischen Interview im Outfit der bekannten Herrenmarke.
Mr. Gobino was invited to be part of the advertising series Canali – 200 Steps. He introduced himself to the required interview and was dressed up by the famous  menswear brand.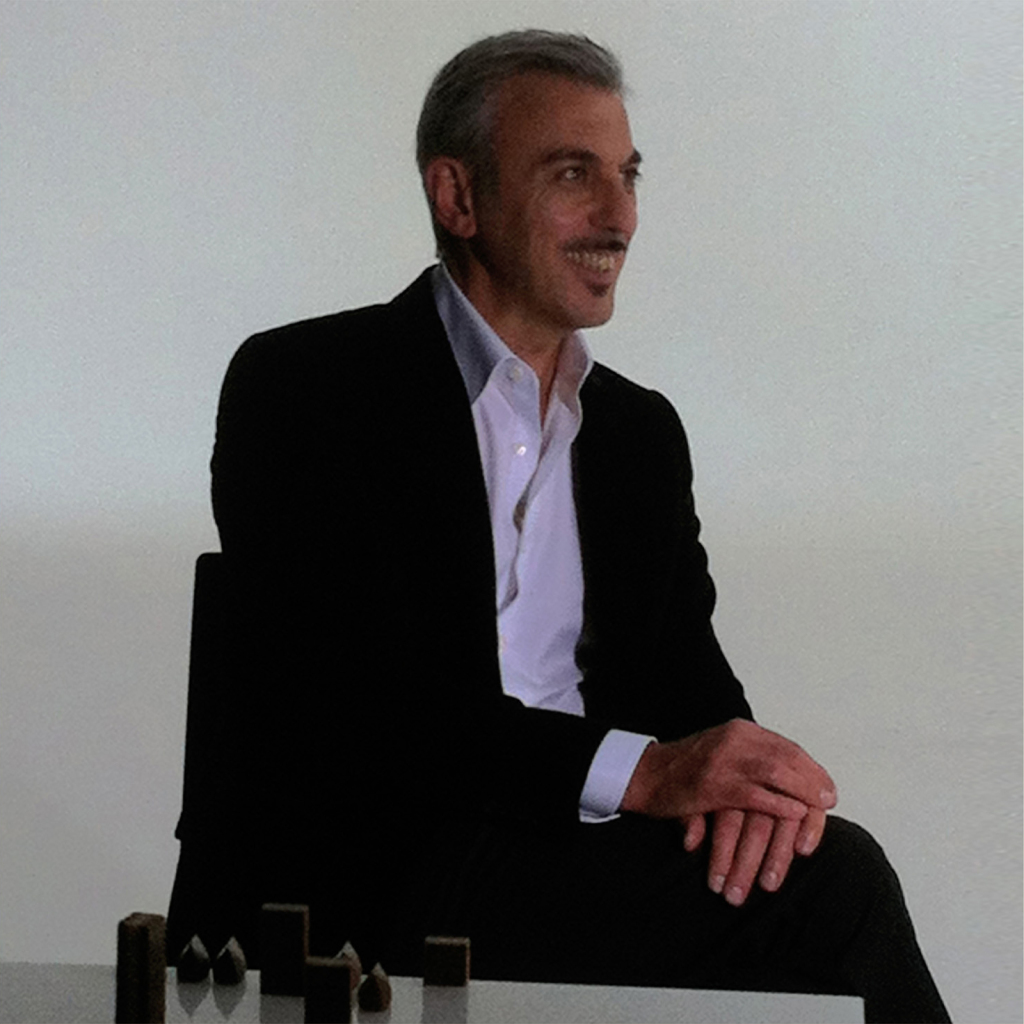 ↑ Er hat den Tag sichtlich genossen und Spass daran gehabt, sein Können als Chocolatier auf Augenhöhe mit der italienischen Haute-Couture einbringen zu können.
He has clearly enjoyed the day and  had fun as a chocolatier in showing  his skills on par  with the Italian Haute Couture.

Text & Fotos: Katinka Saltzmann
http://www.canali.com/it/ledizione/200-steps/guido-gobino
Filmdirector: Alex Dallolio
Set-Design Praliné City: Katinka Saltzmann
Agency: Outfit
Production: Moviechrome
DOP: Marco Brindasso